Step 1
Go to the SHOP page, then you will see the following screen.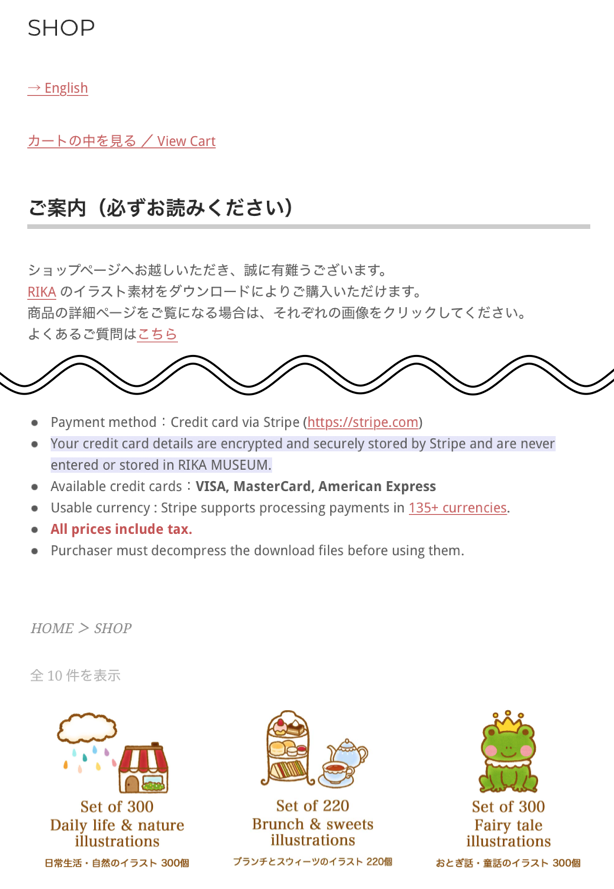 Step 2
Select the product and click the ADD TO CART below it.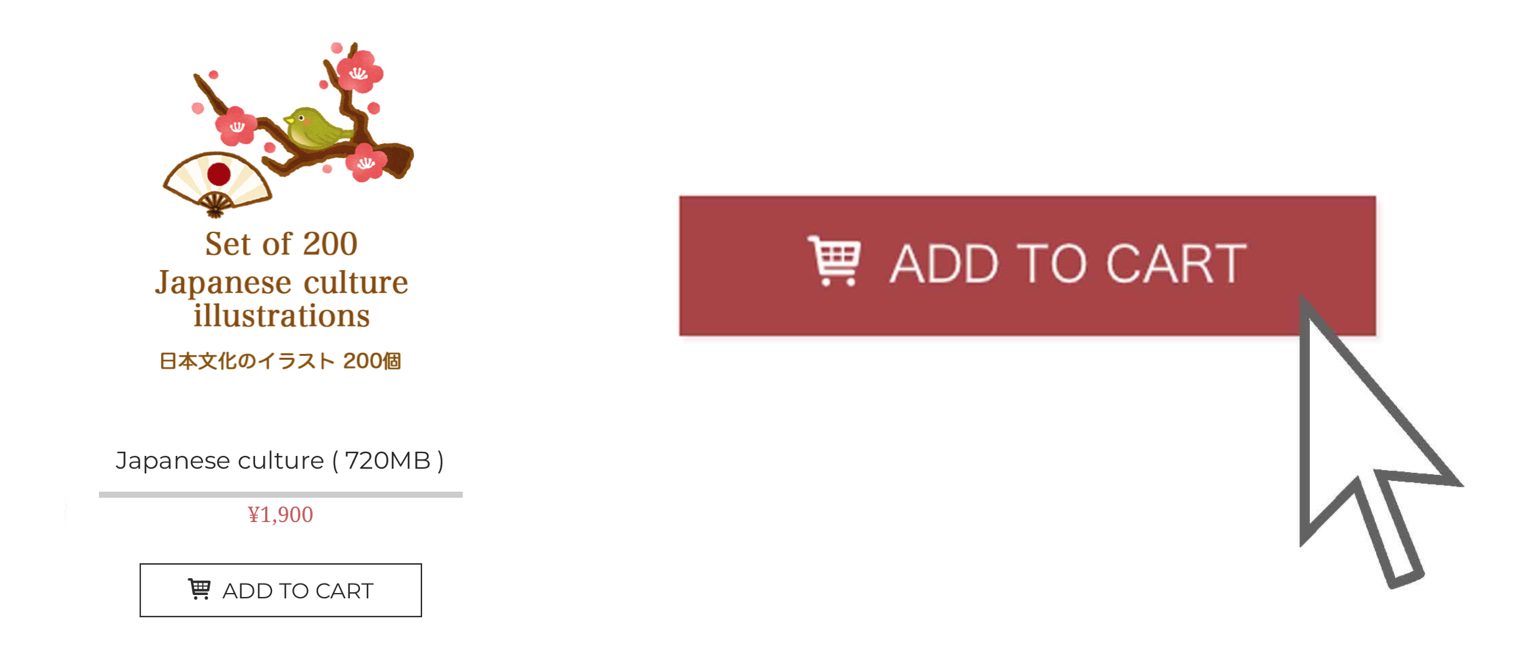 Step 3
Click VIEW CART and please confirm whether there are mistakes in the cart or not.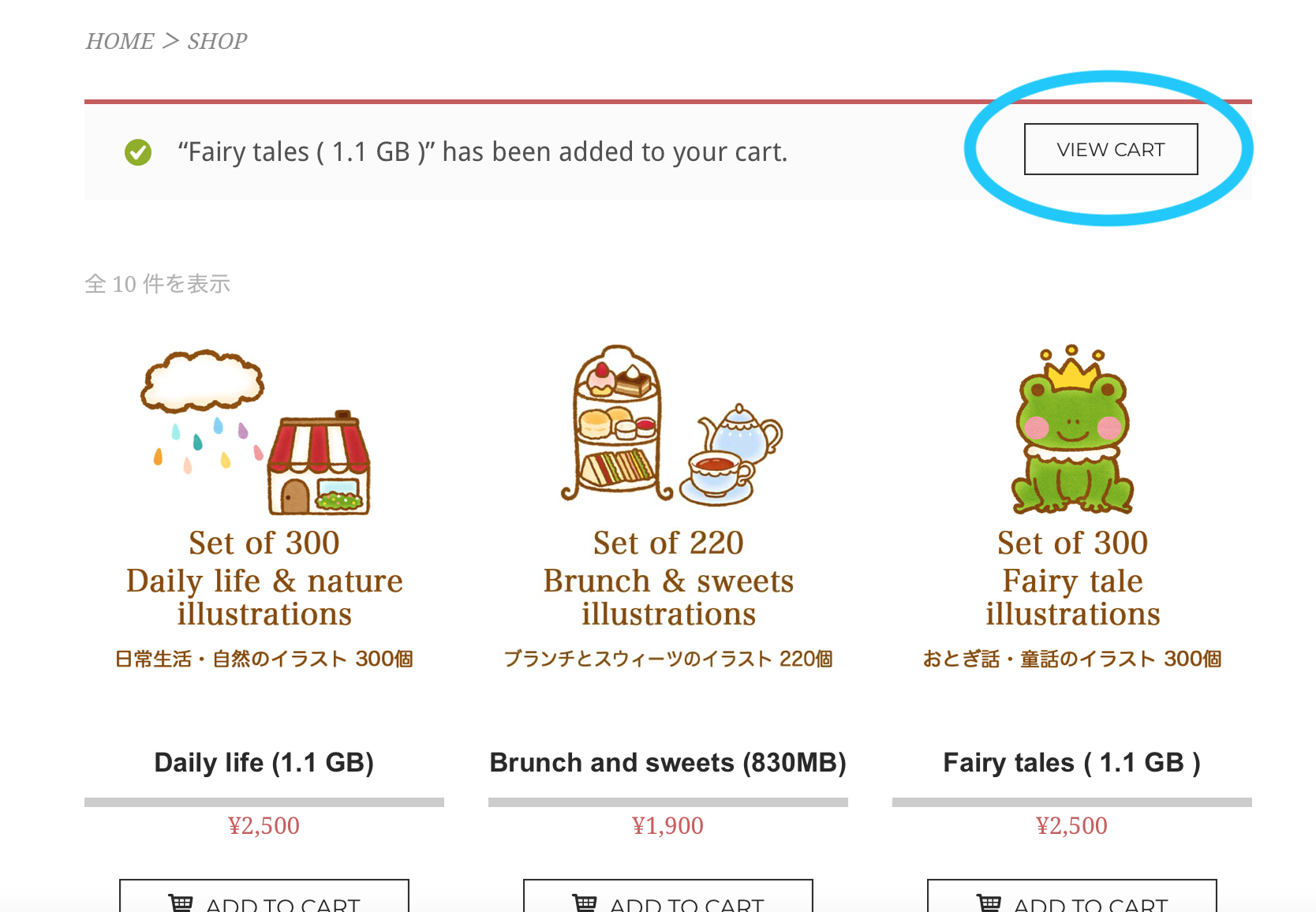 Step 4
Click the CHECKOUT.
If you undo it, click " × " (delete) of it.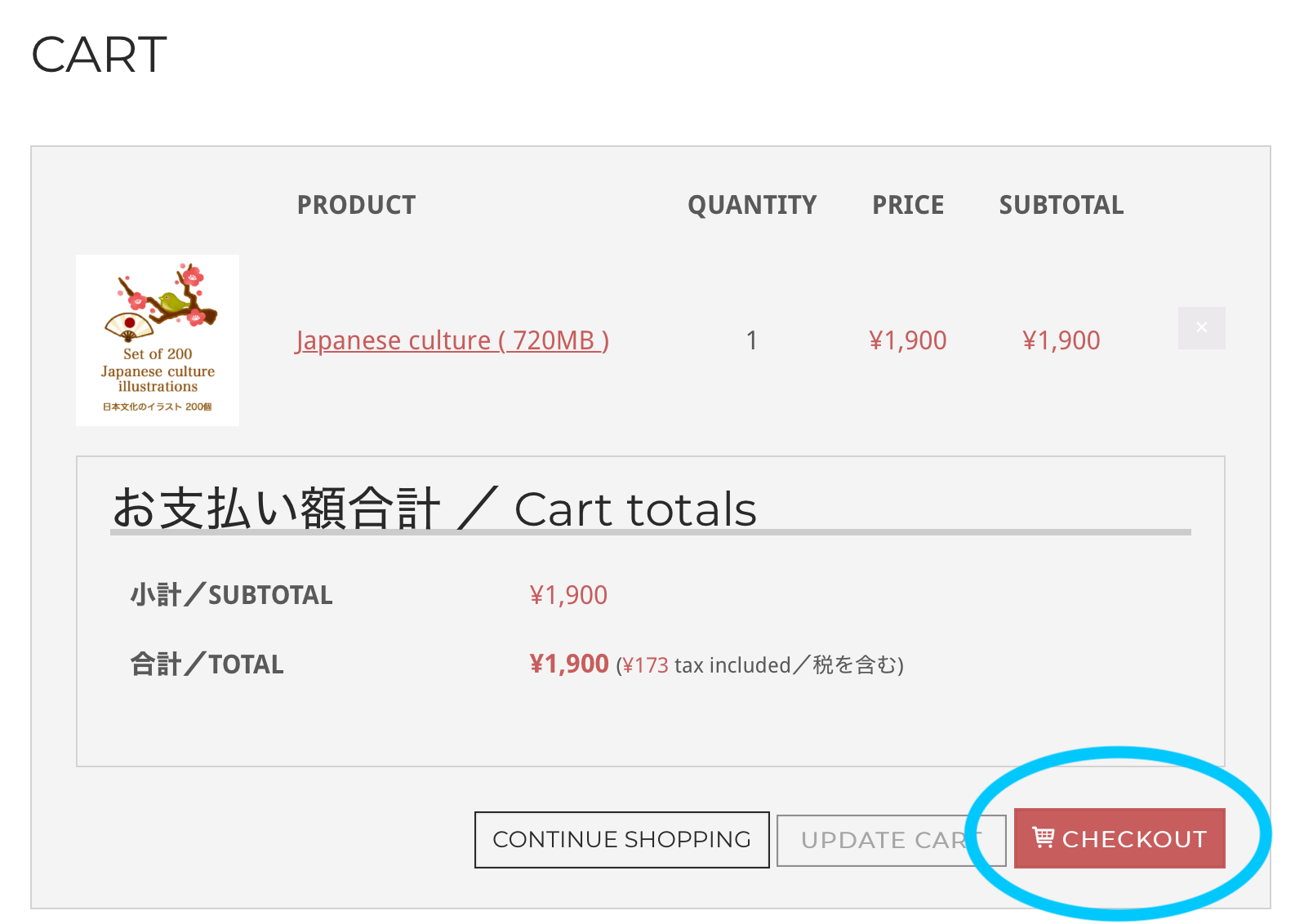 Step 5
Then you will move to the following screen "Payment", please enter your Full Name and E-mail correctly.

Step 6
Click "利用規約" (Terms and Conditions are also available in English) and open automatically "Terms and Conditions" window above it.
Then read and agree "Terms and conditions", please check the checkbox.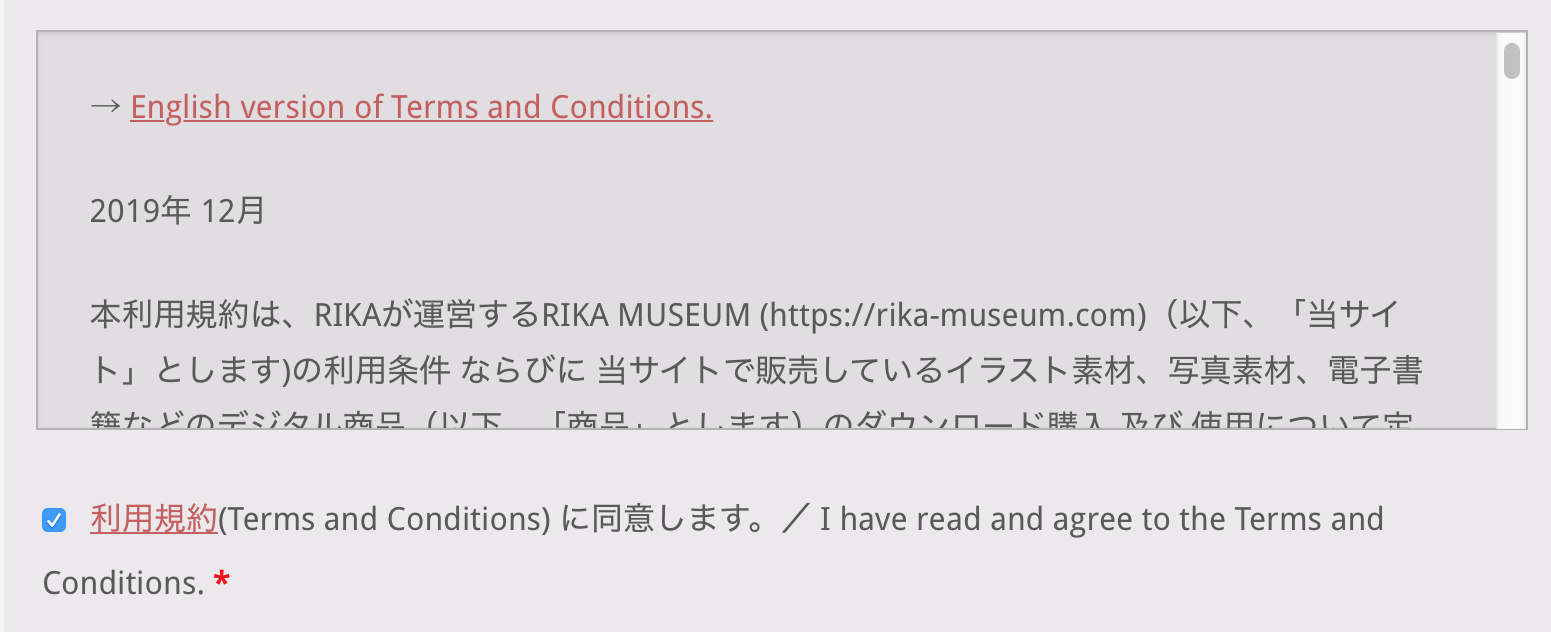 Step 7
Enter your Card number, Expiry date, security code correctly.
(Although rare, if the forms are inactive, please reload the page.)

Step 8
Click the PURCHASE and please wait a minute.
Note that you cannot undo this action.

Step 9
Then you will move to the following screen " Purchase received ".
Please DO NOT FORGET to click the " ●●●.zip " file and download it.
Depending on the Internet connection it may take a longer time to download.