→ Deutsche Version von Download Verkaufen
Thank you so much for your interest in RIKA's artworks.
You can buy and download many of my illustrations and use them for your design purposes.
I hope my works will be helpful to your projects.
To see free version of the materials, click here.
Before purchasing or using them, please read Terms and Conditions and Privacy policy carefully.
Illustrations
Big set of 300 Daily life illustrations
Nature, weather, house, sea, birthday, animals, art, music, shopping
→ Details of Japanese culture illustrations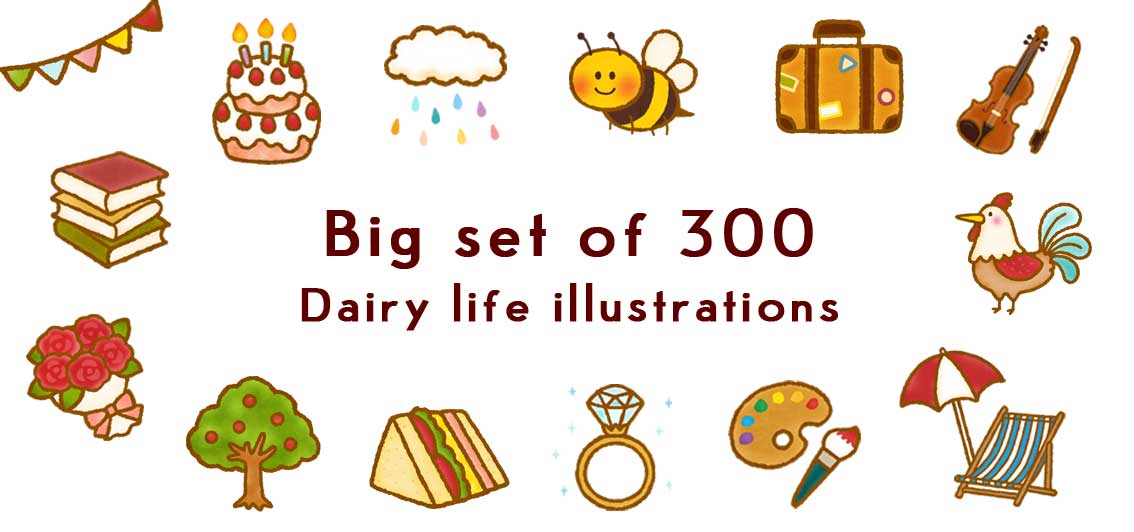 Big set of 210 Brunch and sweets illustrations
Bread, sandwiches, bagel, hotdog, quiche, bacon, egg, cheese, butter, cake, pancake,
waffle, ice cream, doughnuts
→ Details of Amusement park illustrations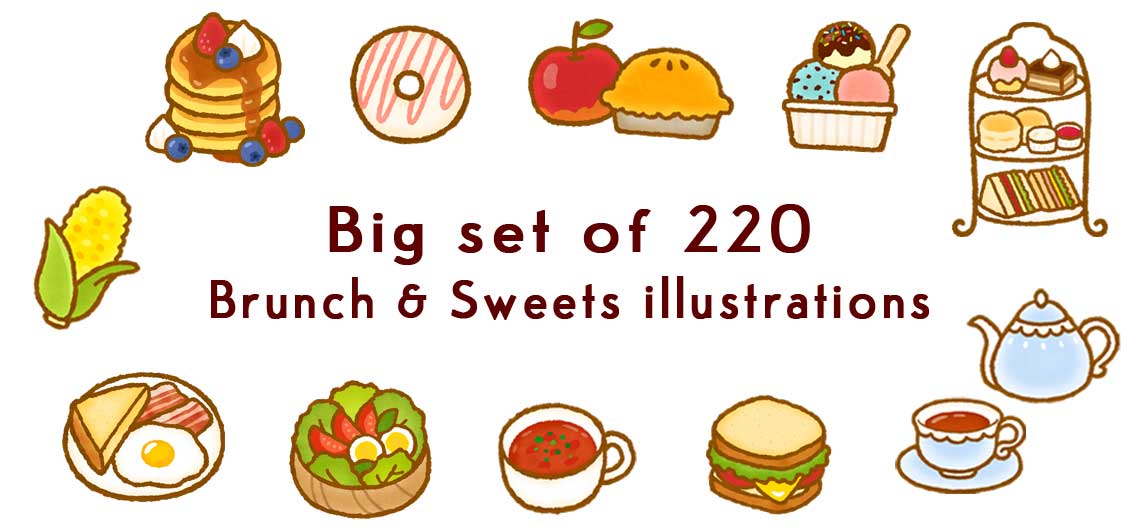 Big set of 210 Fairy tale illustrations
Little Red Riding Hood, Cinderella, Sleeping Beauty, Snow White, Hansel and Gretel,
Rapunzel, Pinocchio, The Three Little Pigs, Aesop Fables, Hans Christian Andersen
→ Details of Fairy tale illustrations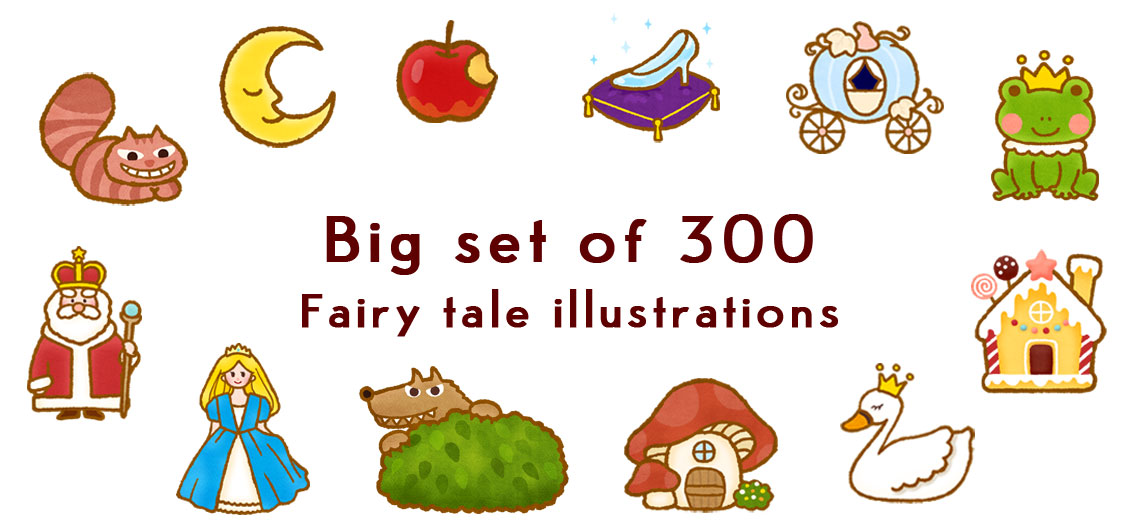 Big set of 200 Amusement park illustrations
Attractions in amusement park, movie, magic, stage, tickets, fast food
→ Details of Amusement park illustrations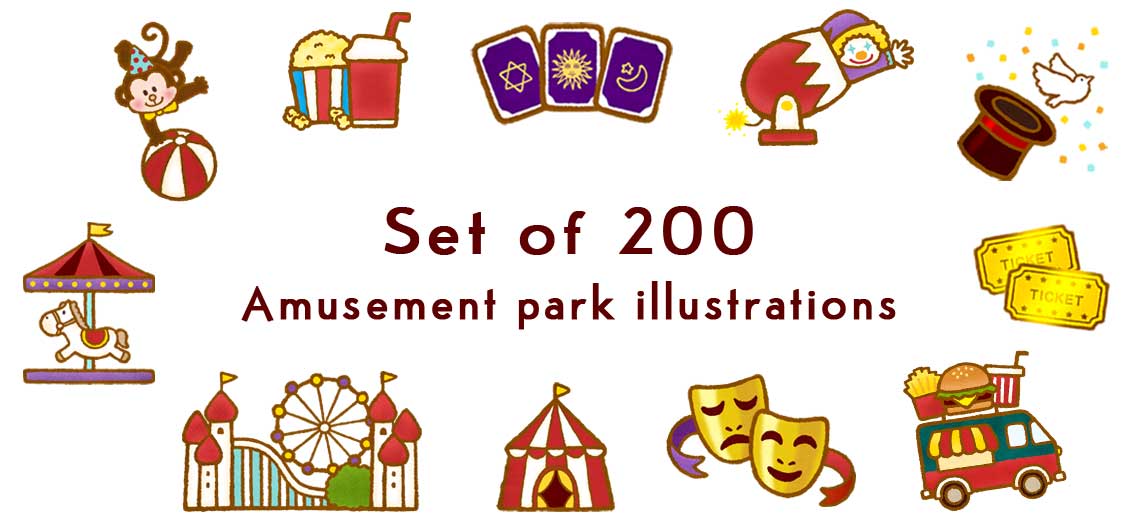 Big set of 200 German culture illustrations
Beer, sausage, Oktoberfest, German cuisine, bread, sweets, Half-timbered house,
Neuschwanstein castle, famous historical building, great people related to Germany
→ Details of Japanese culture illustrations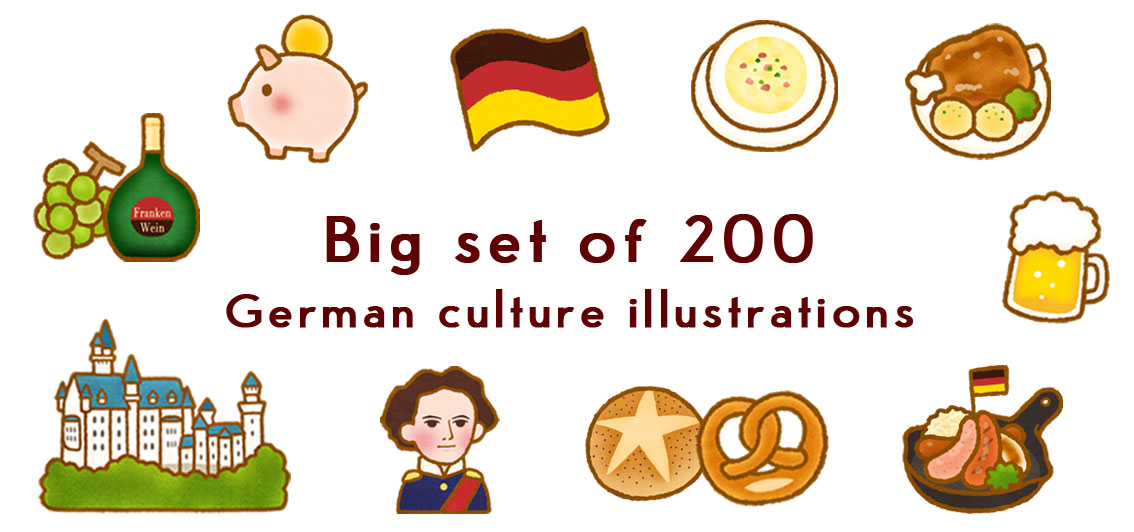 Big set of 200 Japanese culture illustrations
Japanese New Year season, lucky charm, annual events, traditional art, sumo, ninja, kimono, Shinto shrine
→ Details of Japanese culture illustrations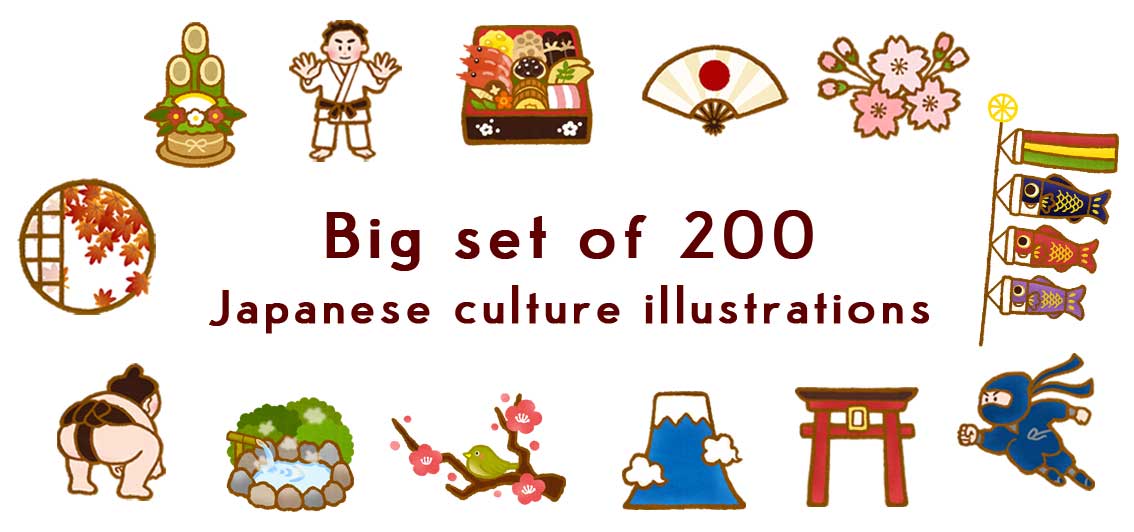 Big set of 200 Japanese food illustrations
Sushi, Tempura, Udon (Japanese wheat noodle), Sukiyaki, Ramen, Miso soup,
Sake (rice wine)Green tea, Matcha sweets, traditional Japanese sweets
→ Details of Japanese food illustrations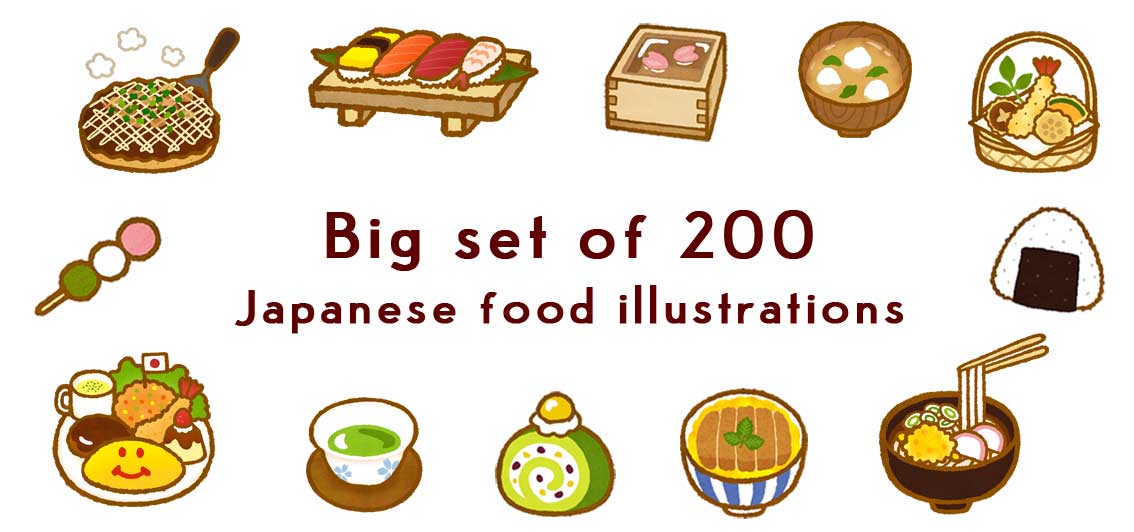 Big set of 200 Crime suspense illustrations
Crime scene, criminal, police, law court, prison
→ Details of Crime suspense illustrations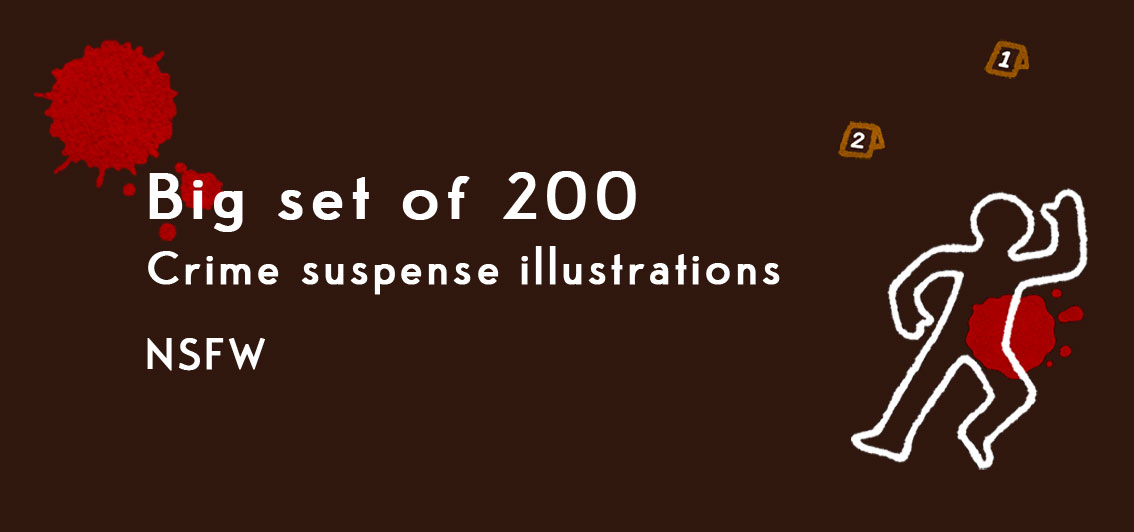 Big set of 200 Halloween illustrations
The Moon, jack-o'-lantern, haunted mansion, old tree, skull, crow, the Grim Reaper, halloween sweets
→ Details of Halloween illustrations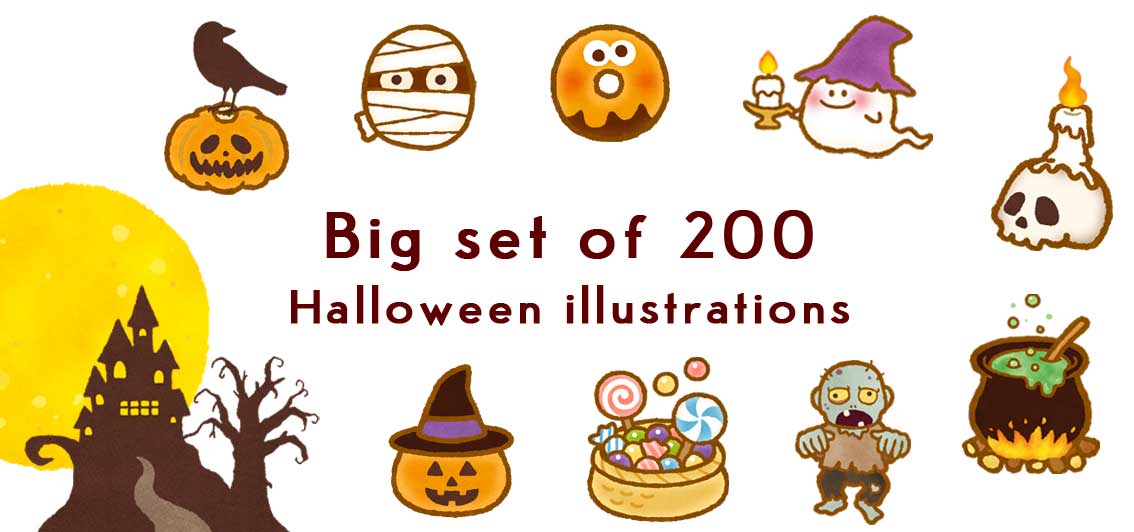 Big set of 200 Christmas illustrations
Christmas trees, Christmas sweets, Santa Claus, reindeer, socks, fireplace, gifts, candles, roast turkey, Christmas sweets
→ Details of Christmas illustrations